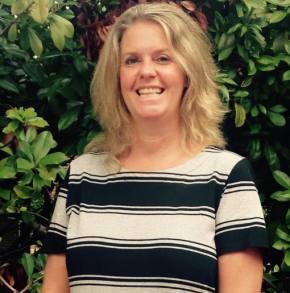 Tricia Harsley
Tricia Harsley grew up in Chicago and now lives in Broken Arrow, Oklahoma by way of Texas. She is blessed with two grown children. She is the author of two other picture books, Sandy Rella and Bad Billy and his Buccaneer Buddies. A long time teacher, she has moved into the library as the media specialist at her school.  She spends her summer days reading by the pool, traveling, and writing. 
Collected Works
How Skunk Got His Stripes

Sly and sneaky Skunk tries to do as little as possible in the forest. He's even willing to lie to get what he wants. In this origin story, Bear teaches Skunk a lesson. Find out how Skunk got his stripes!